A Child Development Associate (CDA) credential opens the door to all sorts of career opportunities. If you are getting your CDA, you should consider enrolling in child care training online through ProSolutions Training. Why online? Why ProSolutions Training? Here's a look at five top reasons: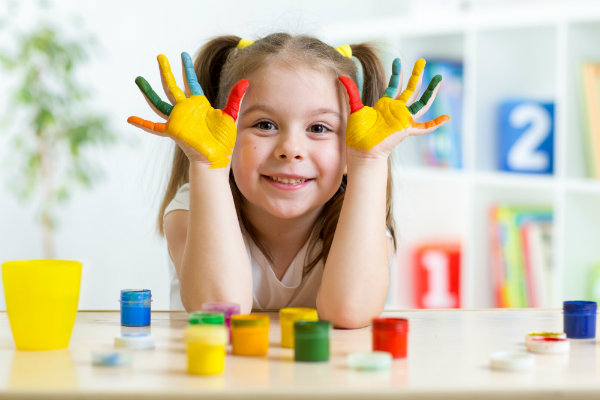 1. All the Classes You Need
To earn your CDA credential, you first need to complete 120 hours of training in eight different subject areas. ProSolutions Training has all 120 hours of training courses available online. We have extensive course lists related to multiple subject areas. Some of these subject areas include: information on creating a healthy learning environment, advancing children's physical and intellectual development, supporting children's emotional development, establishing productive relationships with families, managing an effective program, and maintaining professionalism.
Additionally, the child care training online at ProSolutions Training has been approved by most state regulatory agencies to help fulfill annual training requirements. Check your state's page to make sure the courses have the approval you need based on your location.
2. Earning and Renewing Credentials
At ProSolutions Training, not only can you complete coursework for your CDA credential, but you can also renew your credential. This provides peace of mind knowing you can use the same training program for both earning and maintaining your credential. This availability also saves you time, while allowing you to keep your connection with ProSolutions Training for years to come.
3. Convenient Schedule for Your Busy Life
Whether you're earning your CDA for the first time or renewing it, child care training online through ProSolutions Training offers the convenience you need. Only have time in the early mornings? Need to study late at night after work or when the kids go to bed? Want a flexible learning environment that works around your constantly changing schedule? ProSolutions Training can be all that and more.
4. Support
Some child care training online schools just offer you the course work, but beyond that, these institutions leave you to fend for yourself. At ProSolutions Training, we understand that the process of obtaining your CDA credential can be complicated. To make sure our students succeed, we offer extensive support.
When you complete each subject area, we offer a review course so that you are more likely to retain knowledge of the core elements from that subject area. We also offer advice about your professional goals and have two courses devoted to helping you reach those goals. At the beginning, we suggest "Introduction to the CDA Credential Part I: Overview and Training", and when you're ready to test, take Preparing for the CDA Exam. We also offer a course on developing your professional portfolio.
5. Cost-Effective
Finally, studying online is cost-effective. You don't have to spend money on gas commuting to another location, or take time off from work. Instead, you can do everything from the comfort of your home on your own schedule.
More specifically, ProSolutions Training's child care training online is particularly cost-effective. You can earn your entire credential for less than $400.
To learn more about the benefits of child care training online through ProSolutions Training, contact us directly. We can help you decide what you need and the best steps for moving forward.