The early childhood education field is constantly evolving and it is important for educators to stay up to date with key education practices. The Child Development Associate (CDA) credential™ is your "best first step" because it demonstrates your knowledge, skills, and abilities when working with young children, as well as your commitment to career advancement and professionalism.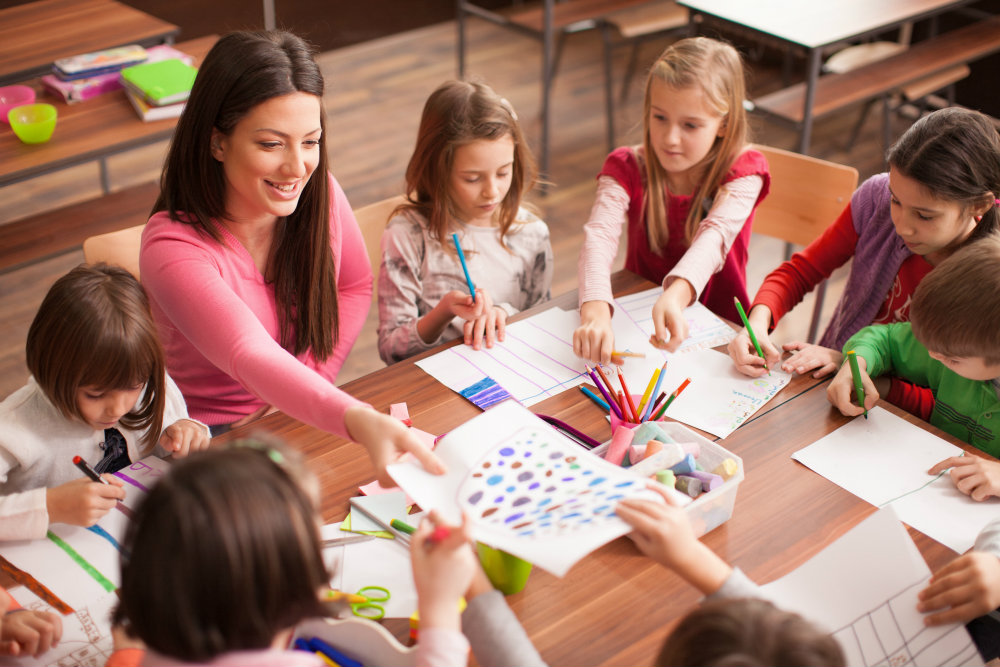 Learning Essential Classroom Skills
CDA training from ProSolutions Training offers over 100 courses in early childhood education and human services. Our catalog of required CDA courses are designed specifically with classroom structure and student success in mind. Our desire is to prepare teachers for any spontaneous or ongoing challenges and give them tools they need to lead students in a healthy, nurturing, and warm environment. By offering a variety of classroom courses we provide the ability to confidently lead a classroom and continue CDA education as needed.
We offer classes that improve the health practices of your students such as "Hand Washing: Clean Hands = Better Health" and "Healthy Meal Planning". Cognitive and developmental courses are designed to help you understand what's going on in your young student's minds. "Block Play as a Creative Learning Strategy" and "Science for Young Children" will give you insights into what stage of the developmental process your child is in so you can guide them. In that same vein, courses in social and emotional development and communications and relationships help you further refine developmental knowledge. For example, "Activities That Promote Social and Emotional Developments in Infants" demonstrates how to use warm, responsive practices for infants to form the first important relationships.
There are also courses that give you the skills you need to manage your classroom, identify and create the best curriculums, and create positive learning environments. You can also take courses and learn skills on how to work with children with special needs and how to handle diversity in the classroom.
Launching Your Career
At ProSolutions Training, we want to give you more than just the basics. As a result, we also offer courses that give you the skills you need to complete this training. That includes a course that takes you through the process of applying for professional recognition. We also have a course that helps you create your professional portfolio so that you can more easily apply for jobs. In addition to skills, we also provide our students with free resources. That ranges from helpful book lists to practical ideas you can use in the classroom.
Being Your Best Self
Finally, as part of our CDA training, we also want to give you the skills that help you become your best self. We structure our courses so that you can learn what we offer but also figure out the best way for you to utilize that information in your professional journey.
Satisfying State and Industry Requirements
When taking CDA training, the coursework satisfies most state requirements, but to be on the safe side, you may want to investigate the exact requirements in your state before starting your coursework. The classes also satisfy the training requirements for major agencies such as Head Start.

If you're ready to sign up for CDA training, check out our course catalog today. At ProSolutions Training, we offer convenient online courses. Whether you need to get your designation or renew it, we can help.