0
‹‹ Return to all Child Growth & Development resources
Walker is 5 Months Old!
Walker is five months old and has grown and changed so much! Here's what he's been up to this month: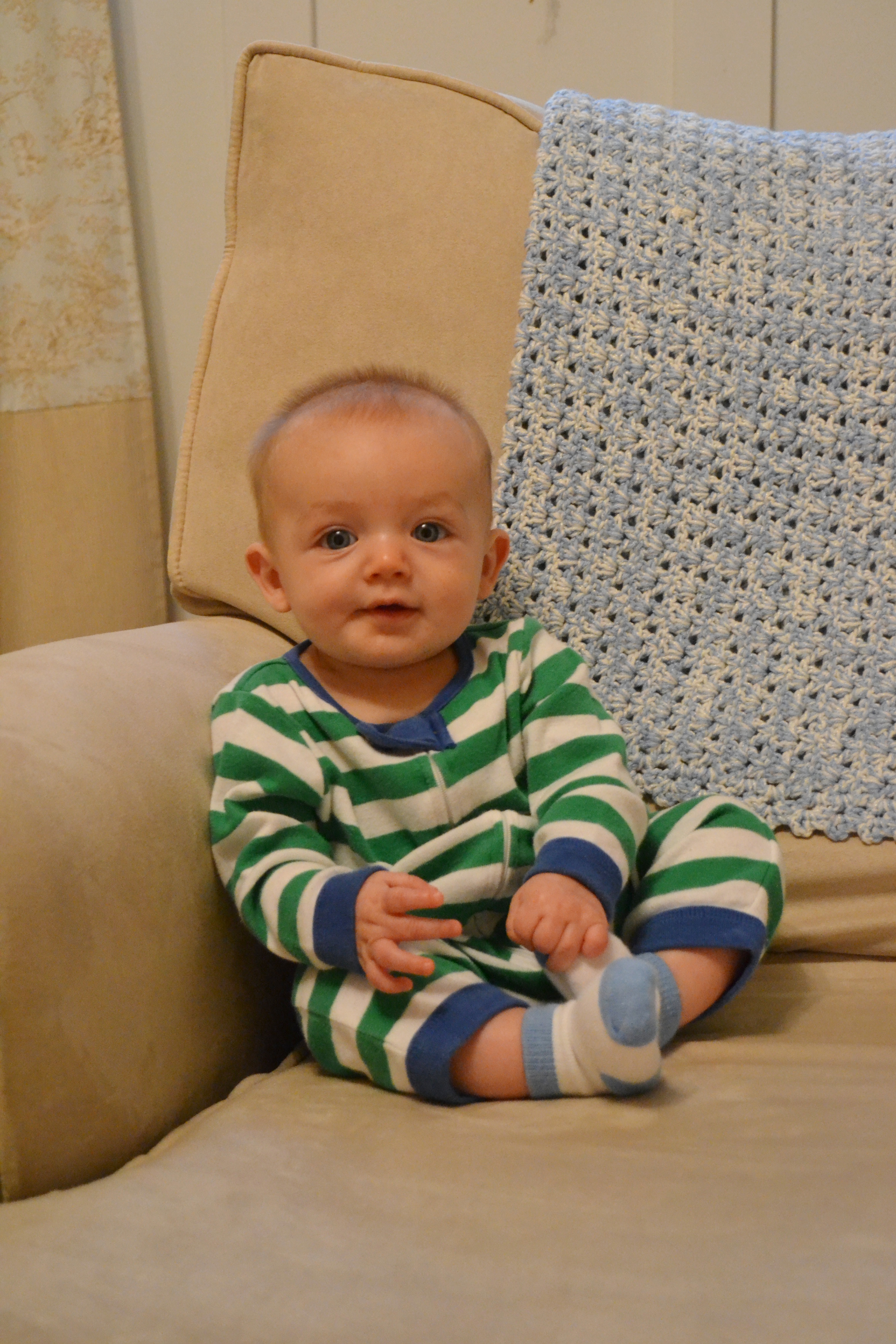 He is SO happy and smiles constantly.
He can sit up unsupported for about 10-15 seconds, sometimes a little longer. He sits supported by pillows for up to 20 minutes at a time. He is loving being able to sit up and play and hates to be on his back. Walker wants to crawl so badly and I think he is on the verge of figuring out how to move.
He's eating solid food. His favorites are sweet potatoes, butternut squash, apples, and bananas. He tolerates peas and carrots and absolutely refuses green beans.
He discovered his toes and plays with them constantly. Socks never stay on his feet because he pulls them off and chews them.
His fine motor skills are improving every day and he does a great job grabbing toys and getting them to his mouth.
He remains a very unpredictable sleeper and we are SO tired! We went through a rough patch last month when he learned how to roll over to his belly and got a cold at the same time. He is slowly improving but is hit or miss with the number of times he wakes through the night. Some nights he only wakes once around 4-5:00 am, eats, and goes back to sleep. Other nights he is up 2-3 times. We are hopeful he will figure it out soon.
He still refuses to take a bottle and rarely uses a pacifier anymore.
His hair is really starting to grow and sticks up all over his head. I think it is going to be a little darker than Wilson's hair.
Wilson is still his greatest source of entertainment and they are starting to interact more and more. Walker lights up as soon as Wilson enters the room. I am so excited to watch them grow up together.
Walker is such a sweet baby and I can't wait to see how much he grows and changes in the next month.