Children are notorious for not wanting to eat their vegetables. Despite their aversion, young people should be encouraged to eat a variety of vegetables every day. Here are two easy recipe ideas to sneak veggies into your students' snacks in ways they will love: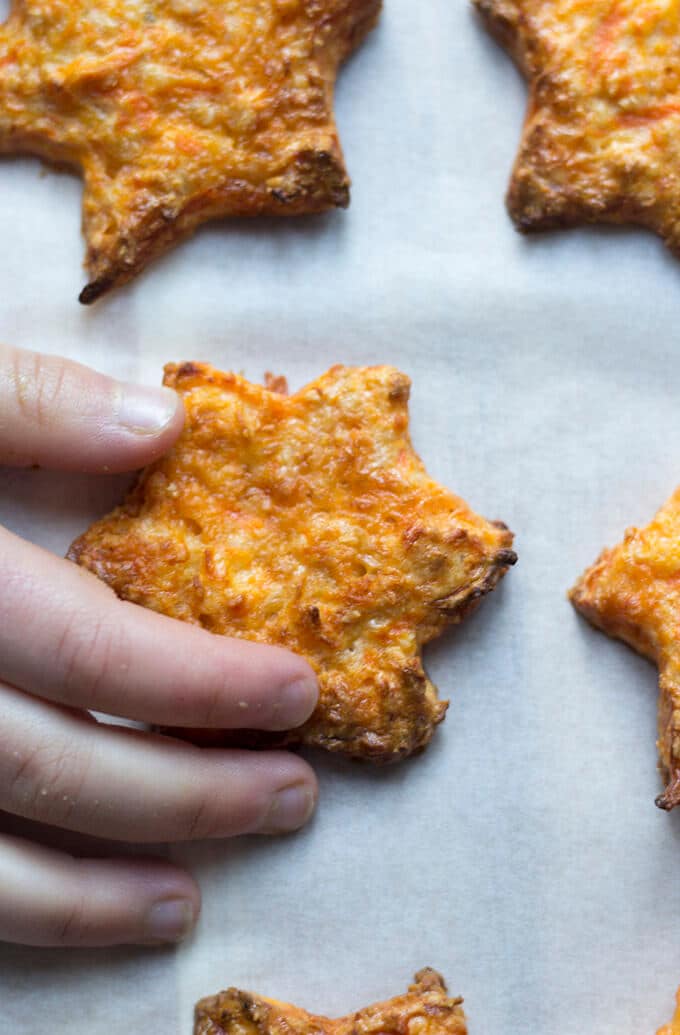 1. Easy carrot stars
Help your students eat healthy with a snack they will love! These delicious carrot stars are packed with healthy vitamins and calcium. They're also so delicious you'll want to make this treat week after week.
What you need:
1 1/2 cups grated carrots
1/2 cup water
1/2 cup grated cheddar cheese
2 eggs
4 tablespoons oat flour
What you do:
Heat oven to 350 degrees. Mix carrots and water in bowl. Cover and microwave on high for 3 minutes. Drain carrots and dry them on a paper towel. Mix dried carrots in bowl with remaining ingredients. Form mixture into stars or other fun shapes with cookie cutters and place on a baking sheet. Bake for 13 minutes or until crispy. Enjoy! Recipe and image courtesy of Healhty Little Foodies.
2. Crunchy pea bites
Children don't always love peas, but this crunchy snack might be just what they need to start loving this little green veggie.
What you need:
1 16-ounce bag frozen peas, completely defrosted
3 teaspoons olive oil
1/2 teaspoon smoked paprika
1/2 teaspoon garlic powder
1/2 teaspoon onion powder
3/4 teaspoon salt
What you do:
Heat oven to 450 degrees. Defrost peas and dry with a paper towel. Place peas on baking sheet and coat thoroughly in olive oil and spices. Bake in oven for 20 minute and then remove and stir peas around. Put back in oven and bake for another 20 minutes. Take out, stir and place back in oven for anywhere from 5 to 15 minutes, or until crispy. Remove from oven and let cool. Enjoy! Recipe couretsy of The Nourished Seedling.
At ProSolutions Training we offer plenty of online child care courses for interested professionals. Contact us today to learn more.