Do you believe that your employees are genuinely happy at work? Maybe you have noticed a lack of enthusiasm among your team? Unfortunately, it's far too easy for employees to become unhappy at work. Whether it's overwhelming responsibilities, no collaboration, or general lack of interest. But don't worry, there are some key ways to bring happiness back into your workplace.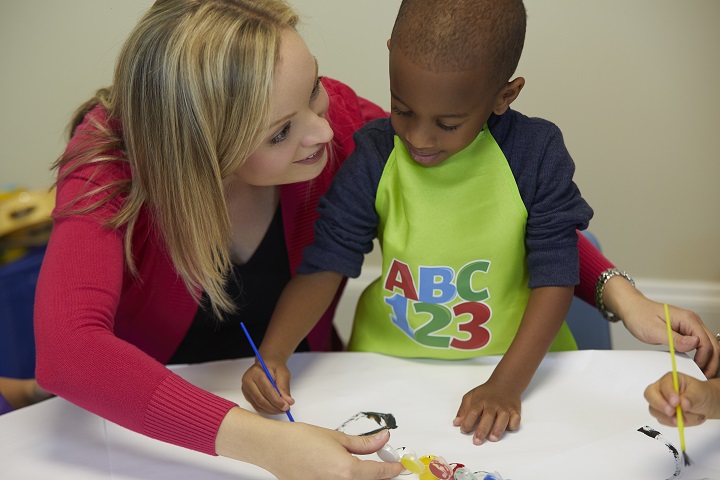 Here are five ways to improve satisfaction levels, starting today:
1. R-E-S-P-E-C-T
Yes, show them respect. One necessity for workplace happiness is respect. While most employees want open channels of communication, a good salary, and fun in-office perks, they also want to know that their bosses appreciate their work and value their input. How this degree of respect unfolds within the workplace depends on the industry and management structure. Yet, no matter what, it's vital for directors and managers to do their best to show their team the respect they deserve in order to raise happiness levels in the office.
2. Focus, focus, focus
One size does not fit all in regard to methods to improve workplace satisfaction and happiness levels. It's important to focus on individuals, groups, and departments. For example, policies for teachers will likely not have the same effect for the accounting or administrative team. You need to concentrate your efforts on individual groups rather than start with company-wide transformations. Essentially, start small, paying attention to what works and doesn't with each group. Then, make adjustments as necessary.
3. Stay current!
Upgrade your technology toolkit! The quality of technology you equip your employees with has the power to significantly alter their workplace happiness. According to an Appirio survey, 45 percent of respondents stated that they spend a large part of their day dealing with outdated technology. When employees waste time due to poor technology, they may grow frustrated and feel as if their company does not care enough to adequately support their workplace needs. Update your software or computers - or both - and consider investing in workplace collaboration tools that will keep your employees connected and at the top of their game.
4. Allow growth
A key to success is to always continue to learn and grow. Provide your team with professional development options like onling training courses or enable them to attend industry conferences or webinars. With a ProSolutions Training subscription, administrators have the ability to assign courses to staff and create reports that show the courses your employees have added from the subscription, what they're working on, and what they've completed. Subscriptions are self-paced and available 24/7, so you team can work on their professional developement and job skills whenever they have time. Technical assistance and superior customer service is also provided.
5. Reinvent the normal routine
One contributing factor for a dull or unengaged workplace is a boring routine. How could workers be happy if all they do is arrive at the same time every day, do the same job, go to the same meetings, and then commute home in the same traffic? If you want workplace satisfaction levels to skyrocket, start thinking outside the box. Whether you start surprising your workers with treats, holding monthly parties, or introducing fun contests, you want to take the initiative and not let your workplace energy remain stagnant. This reinvention of the normal routine will get workers interested, raising satisfaction and happiness levels.
If conflict is a barrier to workplace happiness and satisfaction, consider taking our course on Conflict Resolution in the Workplace. We also offer online child care courses, individual and group subscriptions, and CDA and CDA Renewals to help keep your staff up-to-date and trained thoroughly.
Contact us anytime to learn more about how we can help you and your team.